Ręcezja Wicher III dziki gon
---
Witam, dzisiej recenzja witcher 3. Poprzedniejsze części tej gry to witcher I, a także Witcher 2.
Witcher niestety padnął ofiarąkonsol i jest kiepska grafika kamieni.
Długo czekaliśmy na część 3 gry, dużo dłużej niż na część 2 i 1 które były wcześniej. Odrazu można powiedzieć, żę warto było bo moszna jeździć na koniu. NIestety dużym minusem jest że nie można zmienić koniu nazwy.
w grze chodzi o zabijanie i robienie zadań - jest ciągłość z poprzednimi częściami oraz nawiązania do książek których nie czytałem bo nie lubię. Jak idziemy miastem to zbieramy zadaania a potem je robimy.
Fabuła jest wielopoziomowa. Gra jest bardzo konsekwentna, konsekwencje nieraz ponosimy po długim czasie od podjęcia decyzji - ja w życiu, kiedy wybierzesz złe gimnazjum a poterm przez to nie doastajesz się na studia jak ja.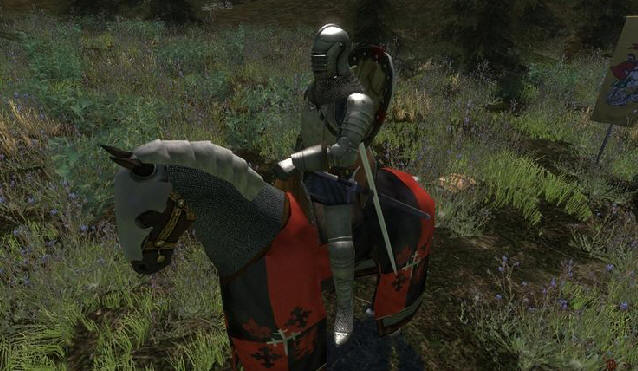 w grze można jeździc koniem Płotka co jest pozytywnym plusem.
Grafika jest baredzo łądna, chociaż nie wystają kamienie. Konie mogą chodzić pod wodą co mija się z prawdą historyczną o koniach. Potwory są zaprojektowanie poprawnie i można je rozpoławiać. Niestety nie zaprojektowano efektu łopocącegho szalika a szkoda bo w grze ciągle wieje i wyglondałóby to efektywnie. Koniowi nie do konca realistycznier faluje grzywa.
Koń się dobrze rozpędza. Walka przyjemna, można zmieniac zbroje i czarowac. Duzym plusem są nagie sceny rozbierane co znacznie podnosi koncową ocenę i niweluje problem z nazwaniem konia.
lasy są obecne.
Z minusów: koń się czasem mi blokował. Grafika wymamgająca mimo braku kamieni wystających, czasem błendy w grze i trudna walka na poziomie trudnym
Podsumowując - Witcher to gra warta świeczki. Na każdym poziomie, poza kamieniami i koniami, jest dopracowana i wypieszczona. Warto w nią grać, tym bardziej że jest z naszego kraju. Poza tym daje satysfakcję i osobiste spełnienie.
11