Archgoat "The Apocalyptic Triumphator"
---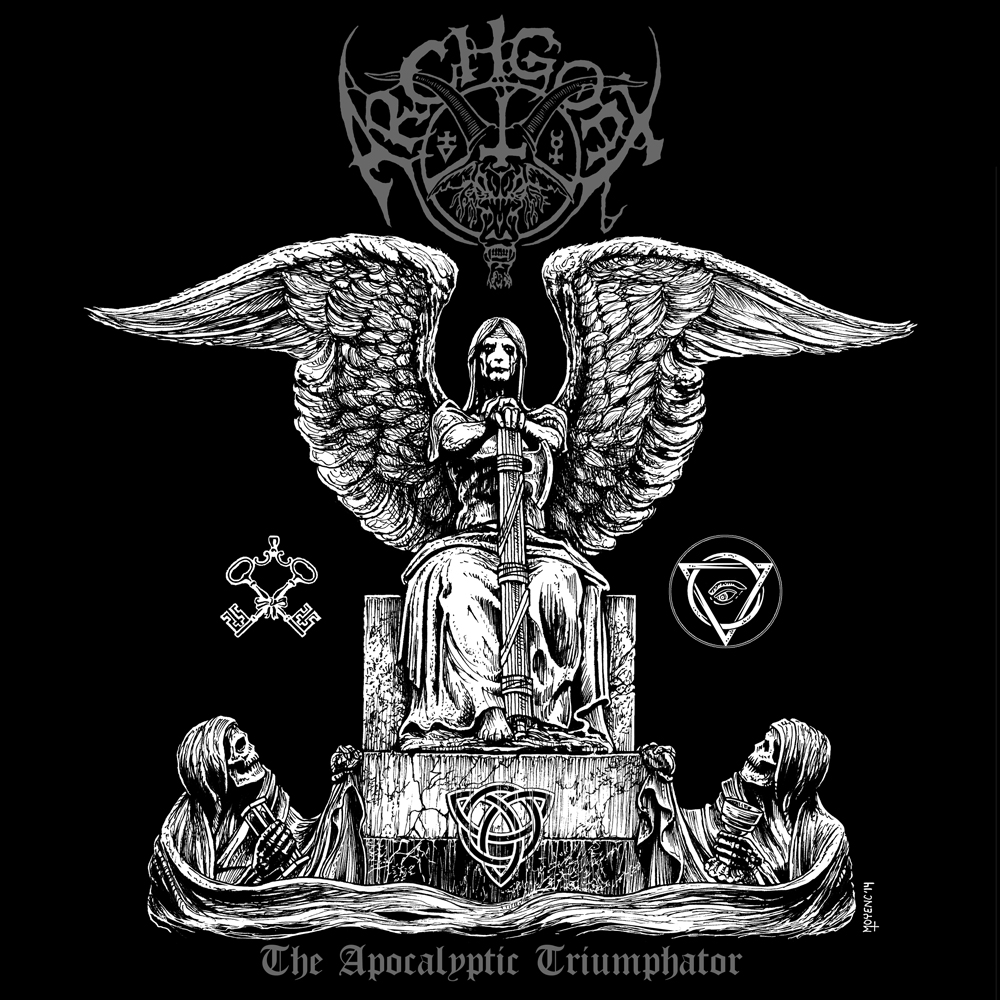 Po najświeższą Arcykozę sięgnąłem zachęcony wszechobecnymi ochami i achami, jaki to jest megazaje album, i że jedno przesłuchanie gwarantuje, że wyrosną kopyta i rogi.
Z dokonaniami trójki Finów dotychczas przyjemności nie miałem i chyba to nadrobię, bo to naprawdę mocna pozycja. W przeciwieństwie do recenzowanego przeze mnie wcześniej Tarana, Archgoat jest raczej wolniejszy (choć zdarza mu się przyspieszyć), przez co zamiast natychmiastowej zagłady idealnie nadaje się do umilenia atmosfery podczas wielbienia Szatana na lokalnej czarnej mszy, z uwagi na fakt, iż atmosferą oraz stylem podkreśla majestat i chwałę piekieł.
Gdy zacząłem osłuchiwanie pierwsze, co przyszło mi do głowy to wokal niczym z Azarath i klimat oraz styl Necros Christos, co zaliczam na duży plus, szczególnie za wokal, bo przepadam za takimi bulgotem wydobytym z głębi trzewi.
Najlepszy kawałek? Trudno powiedzieć, bo każdy jest na swój sposób perełką, która zachwyci każdego rozkochanego w black metalu metalucha, słabych momentów tu nie ma.
Choć nie jest to może w 100%, to, co lubię, to jednak słuchało mi się świetnie.
Ocena 9/10 POLECAM!
P.S. Jak kto chętny to wyszła już świeżutka płytka od Outre. Jak tylko dostanę w swoje łapki (oby limited edyszyn) to coś się napisze więcej, bo zanosi się na płytę roku.