Entry posted by SerwusX ·
1,517 views
Trochę się tego nazbierało ostatnimi czasy, a dzisiaj mam tutaj na blogu kumulację zakupów z kilku ostatnich miesięcy w jednym wpisie, zarówno cyfrowych edycji, jak i pudełkowych.
Tutaj sobie za garść złotych kupiłem kilka gier...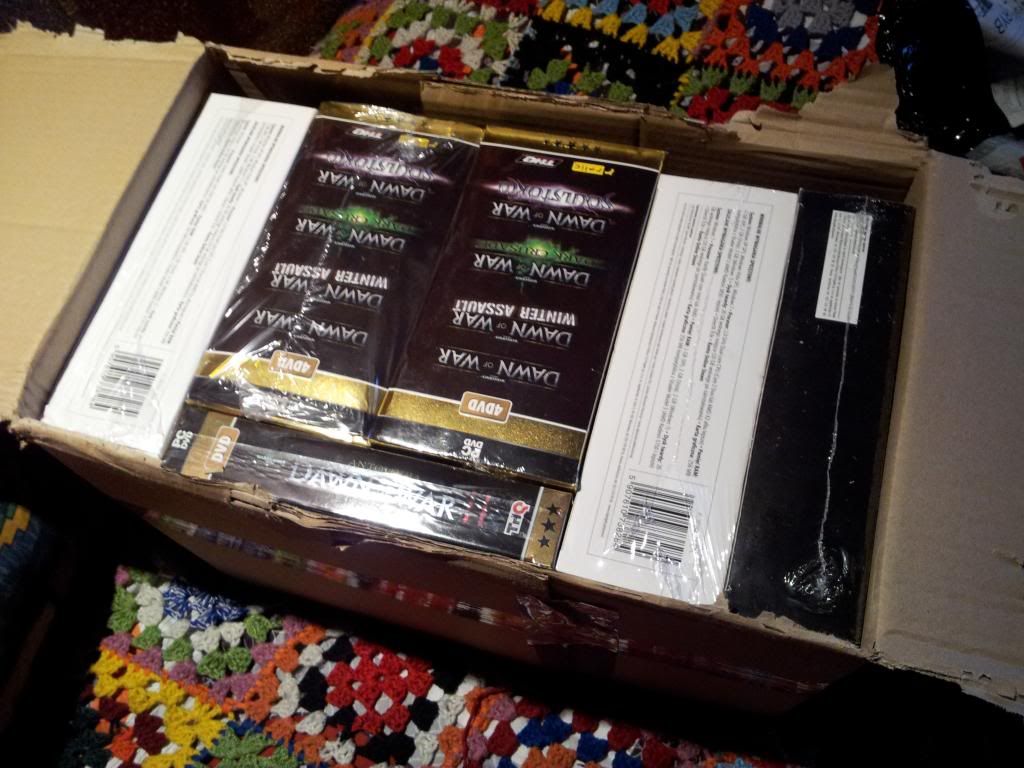 ...oczywiście wraz z kolegami.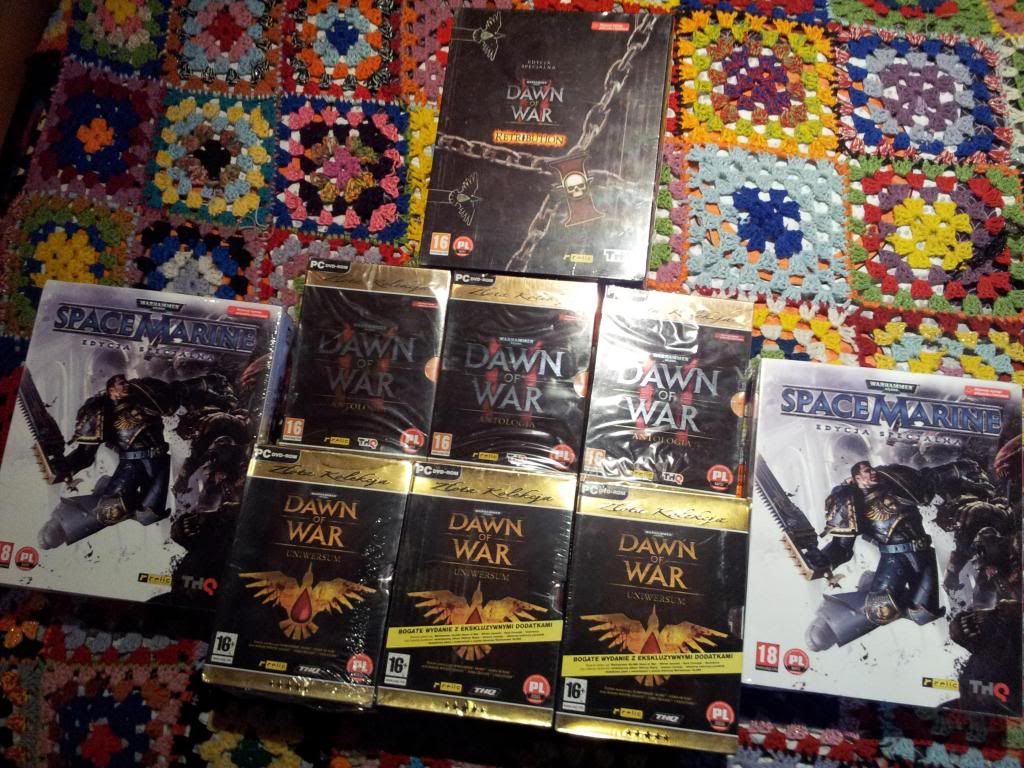 Czyż te Warhammery nie wyglądają razem cudnie? For the Emperor!
A niżej już tylko moje gry.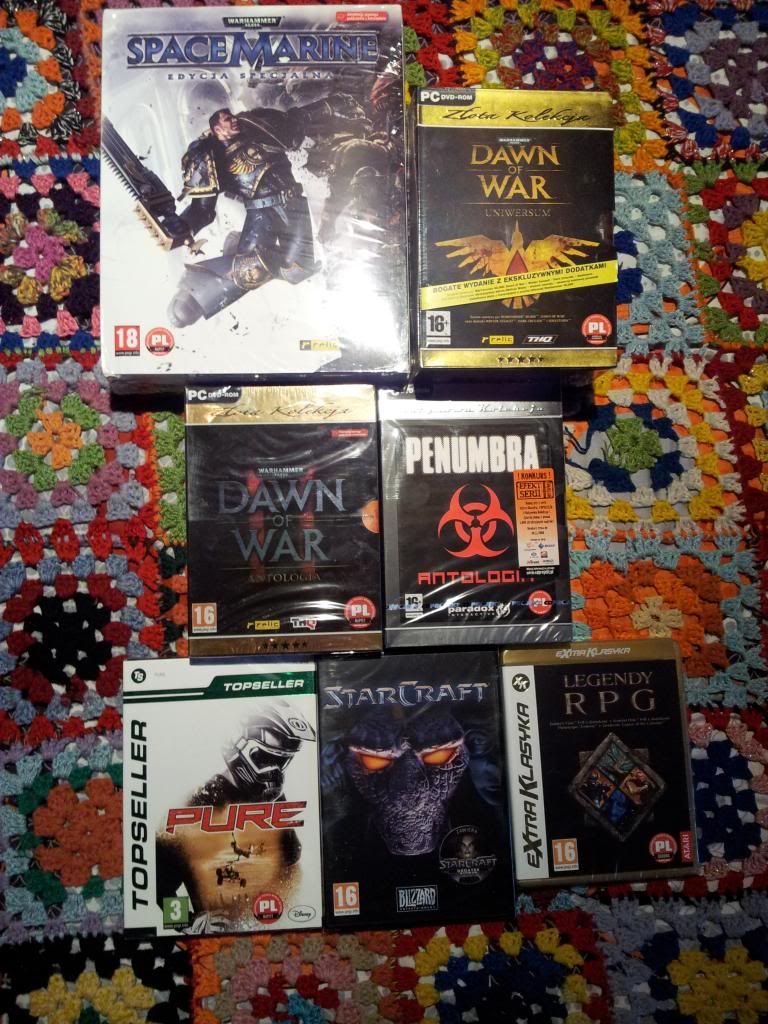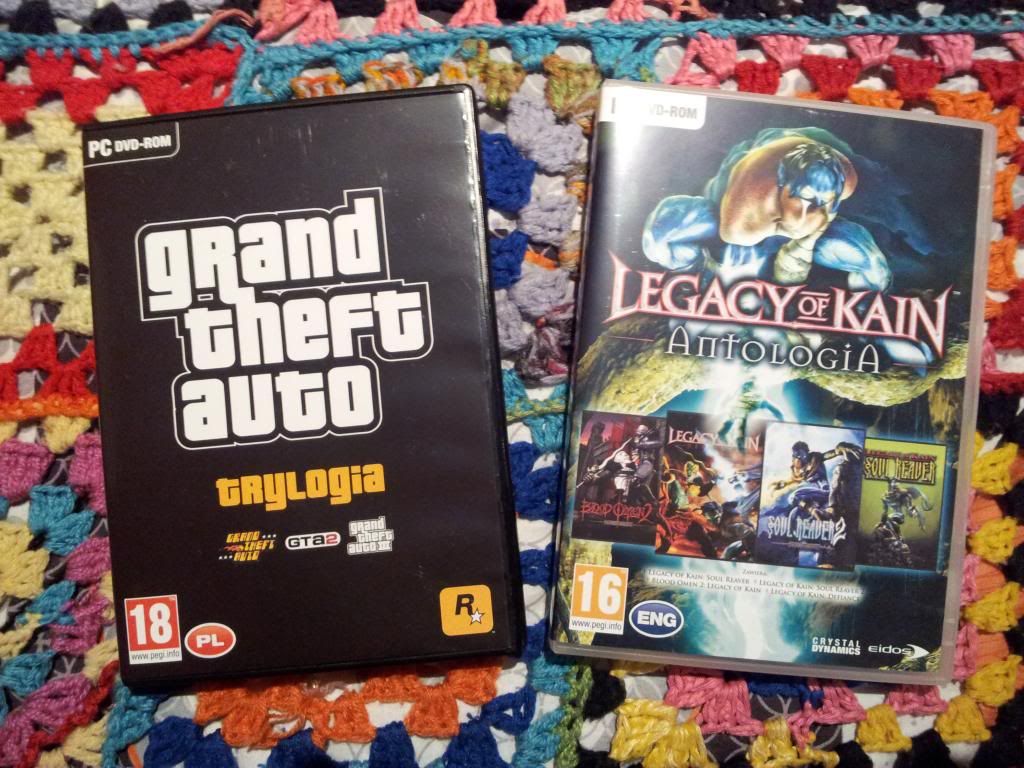 Wydania biedronkowe.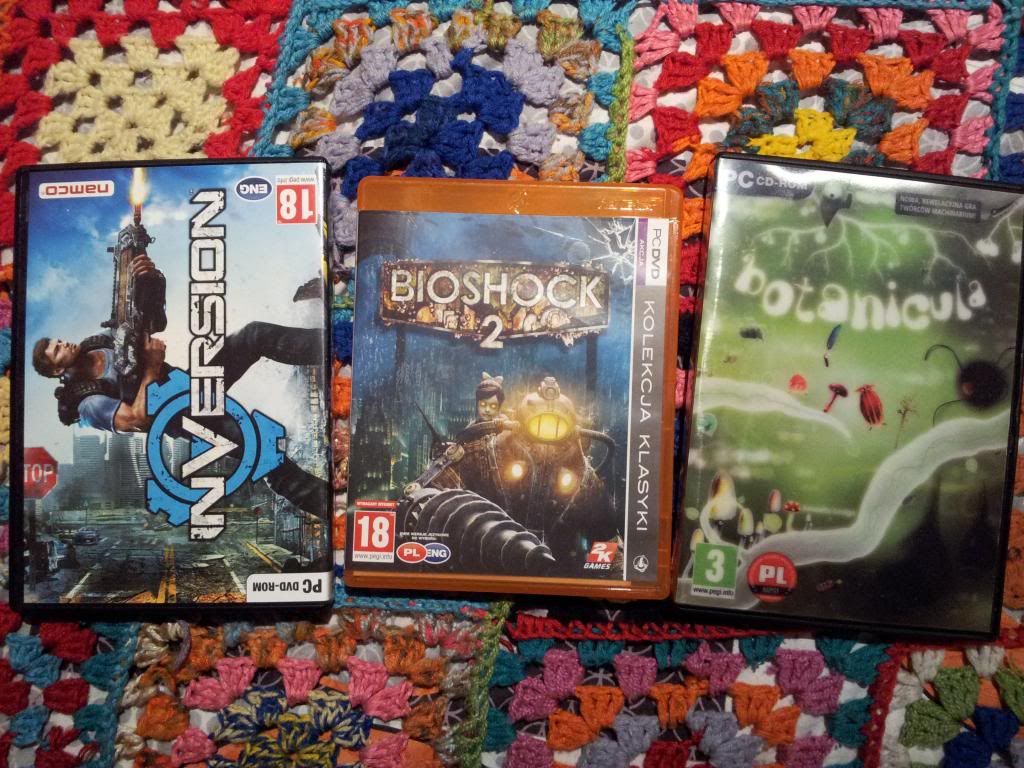 Bioshocka 2 dostałem od rodziców, a Inversion i Botaniculę kupił kto inny dla siebie, ale nie zmienia to faktu, że leżą u mnie na półce.
Dalej już wersje (wyłącznie) cyfrowe: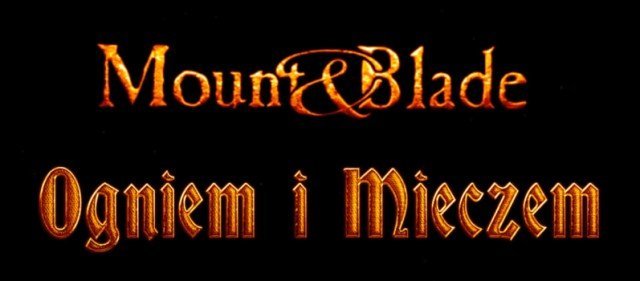 To jako jedyne nie na steamie, lecz na jakimś CDP czy coś.
Nie za bardzo chce mi się szukać teraz rachunków, ale wydałem na wszystko ok. 150 PLN.
Podsumowując:
Warhammer 40k: Uniwersum

Warhammer II: Antologia

Warhammer 40k: Space Marine

Penumbra: Antologia

Pure

Legendy RPG

Starcraft

Bioshock 2

GTA Trylogia

Legacy of Kain: Antologia

Inversion

Botanicula

Mount&Blade: Ogniem i mieczem

The Legend of Grimrock

Rock of Ages

Batman: Arkham City

Staram się łapać okazje, bo za niedługo najdłuższe wakacje w moim życiu. Będę miał czas, to sobie po kolei przejdę.