The Binding Of Isaac: Rebirth - Najlepsza Gra Świata będzie miała Remake-Demake :D ZAPOWIEDŹ DARIUSXQ! ! ! !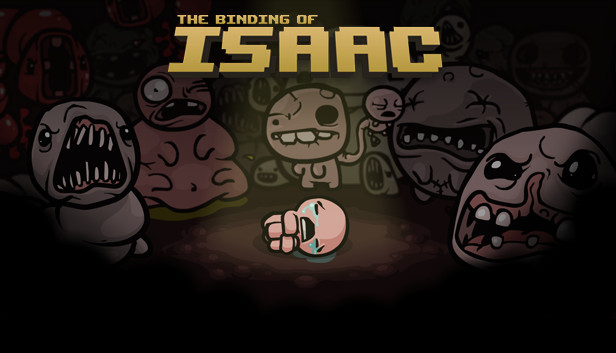 Siema dziś na poważnie bo o grze którą kocham, czyli o Isaacu
Gra ta jest super mega extra ale niestety przez to że jest zrobiona we flashu nie da się z gry wycisnąć nic więcej po zaserwowaniu dodatku Wrath of the Lamb który dał całą masę contentu że było grania od cholery i jeszcze więcej. Dlatego też Edmund McMillen postanowił zlecić firmie Nicalis ( ci co zrobili remake Cavestory oraz port VVVVVVVVVVVVV) zrobienie Isaaca na nowo, jeszcze lepszego z jeszcze większym contentem i innymi bajerami! Nicalis pracuję nad wersją na PS3/Vite i Steama, oraz dogadują się z Nintendo i Microsoftem by tam też gra trafiła.
Rebirth będzie zawierał wszystko to co Podstawka + Wrath of the Lamb, oraz nową zawartość objętością równa WotL
Do tej pory Edmund ujawnił nowy final chapter, zakończenie, dwie nowe grywalne postacie, mnóstwo przedmiotów, pokoi, przeciwników, Bossów itp.Chcą odtworzyć całą grę, ale też chcą ją odświeżyć
Rebirth będzie zawierał to co zostało wycięte z Flashowej wersji przez ograniczenia technologii Flash. Pojawią się różne szlify i balans przedmiotów.
Gra będzie zawierała lokalny co-op, nie chcą robić sieciowego by premiera gry nie była jeszcze bardziej przesunięta w czasie. Premiera gry jest narazie przewidywana na zimę 2013, może być kilka poślizgów po drodze
Gra będzie zawierała nowy soundtrack w wykonaniu Danny B, pojawią się remixy starych melodii.
Co najważniejsze gra będzie wykonana w stylu 16 Bitowym!! Ma to na celu zrobienie demaku remaku gry
Pierwszy Concept Screen niżej, wygląda nawet fajowo, chłopaki jeszcze to doszlifują.
Ci co mają już Isaaca mogą liczyć na zniżkę
Jestem podjarany bardziej niż dodatkiem do Diablo 3 czy Vi Generacją Pokemonów!