Największy kawalarz Ameryki
---
Dziś postaram się przedstawić moim drogim czytelnikom pewną postać. Jest to świetny komik, satyryk, aktor i muzyk, panie i panowie: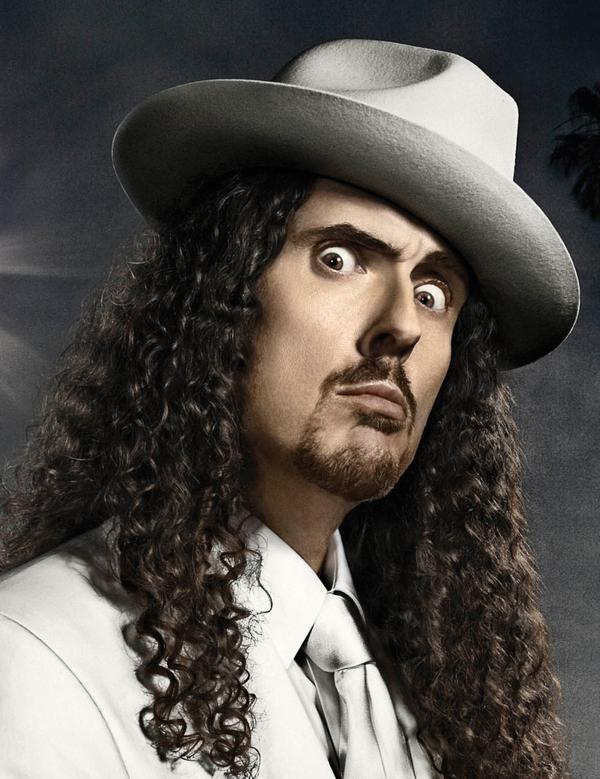 Nie będę starał się opisać jego biografii, gdyż nie jest to zbyt ważne. Najważniejsza jest oczywiście jego twórczość, a najlepsza ona była gdy on sam mógłby być zwany "młodym i pięknym"
. Ów człowiek stworzył kilka parodii słynnych teledysków oraz sparodiował kino Hollywood w filmie "UHF". Jako że jego twórczość wyjątkowo mnie śmieszy, tak więc postanowiłem podzielić się tym z wami, koniec czytania, pora na trochę śmiechu!
1) WAY(skrót pełnego imienia aktora) "Fat" vs Michael Jackson "Bad"
2) WAY "Eat it" vs Michael Jackson "Beat it"
3) WAY "Smells Like Nirvana" vs Nirvana "Smells Like Teen Spirit"
4) WAY "Amish Paradise" vs Coolio "Gangster's Paradise
5) WAY "Like a Surgeon" vs Madonna "Like a Virgin"
6) Bonus: Fragment "UHF" parodiujący Rambo
Ten fragment jakoś tak przypomina mi sytuację w dzisiejszych głośnych FPS'ach, a wam?
Polecam obejrzeć na youtubie pełną wersję filmu, jest ona co prawda tylko po angielsku, ale można się cieszyć żartem sytuacyjnym
Gdzie się podziały takie komedie.......