Adventure Quest Worlds to dynamiczna gra, która łączy fabułe poszukiwań z tekstowym RPG.
Jest Humorystyczna i wciągająca.Gra polega na przechodzeniu questów.Zabawę urozmaicają częste Eventy(Wydarzenia).Świat gry jest podzielony na szereg małych stref ze sobą połączonych.
Grafika W AQ Worlds wygląda jak żywco wyrwana z komiksów Manga.
Biorąc pod uwagę,iż gramy bezpośrednio w przeglądarce internetowej, bez potrzeby specjalnej wtyczki lub instalacji, Adventure Quest Worlds jest imponującym MMORPGiem.
W grze występują 4 klasy:
Healer(Uzdrowiciel)
Mage(Mag)
Rogue(Wojownik z dwoma ostrzami)
Warrior(Wojownik)
Plusy
+Nie potrzeba instalacji
+Wciąga
+Rozległy świat i dużo questów
Minusy
-Częste Lagi
-Czasam może nudzic
-Nie zaliczanie przejścia questu
Na Ogół
Może Gra nie jest wspaniała i z początku może odpychac,ale to bardzo dobry,oldschoolowy Rpg.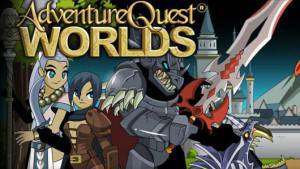 Screeny