...No właśnie. Ile to już kasków miał polak, który ściga się w F1 od 2006 roku (+ Licząc to, że był testerem w Renault, gdy jeszcze tam jeździł Alonso...). Oto lista wszystkich (które udało mi się znaleźć) kasków, w których Robert Kubica dotychczas się ścigał w F1 + ten tegoroczny. Oto one:
Czy ktoś jeszcze pamięta?...:
Kask Kubicy z 2006 roku, gdy polak miał debiut w F1, w barwach zespołu BMW-Sauber:
Kaski Kubicy z 2007 roku, dalej w BMW-Sauber:
1#
2# Specjalny kask z GP Brazylii 2007: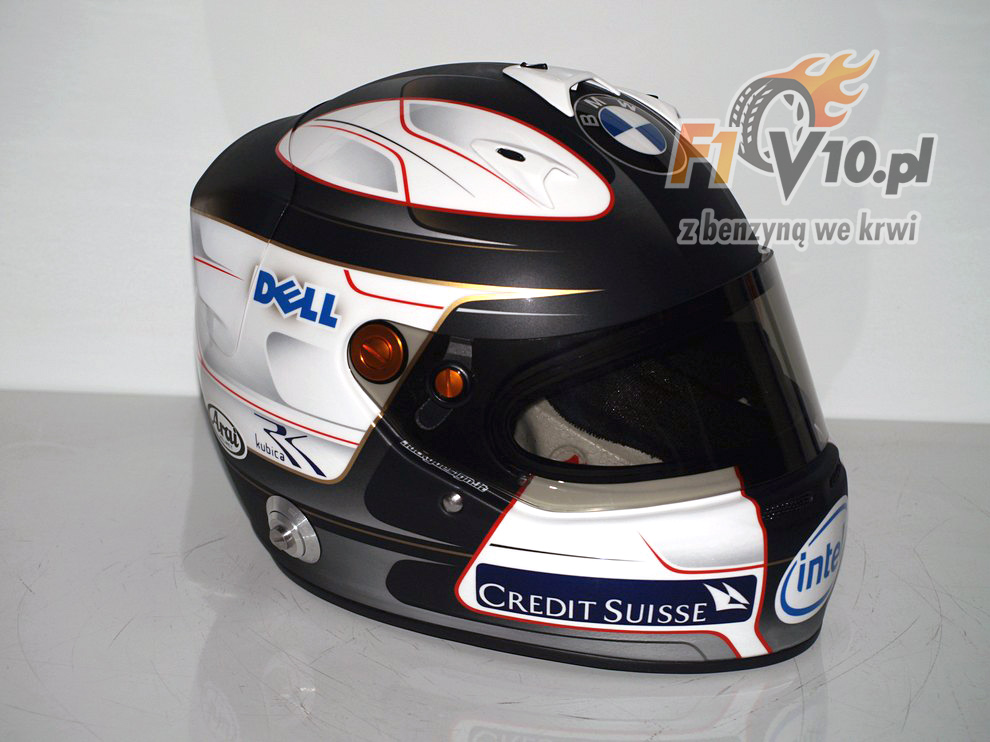 Kask Kubicy z 2008 i 2009 roku (BMW-Sauber):
1#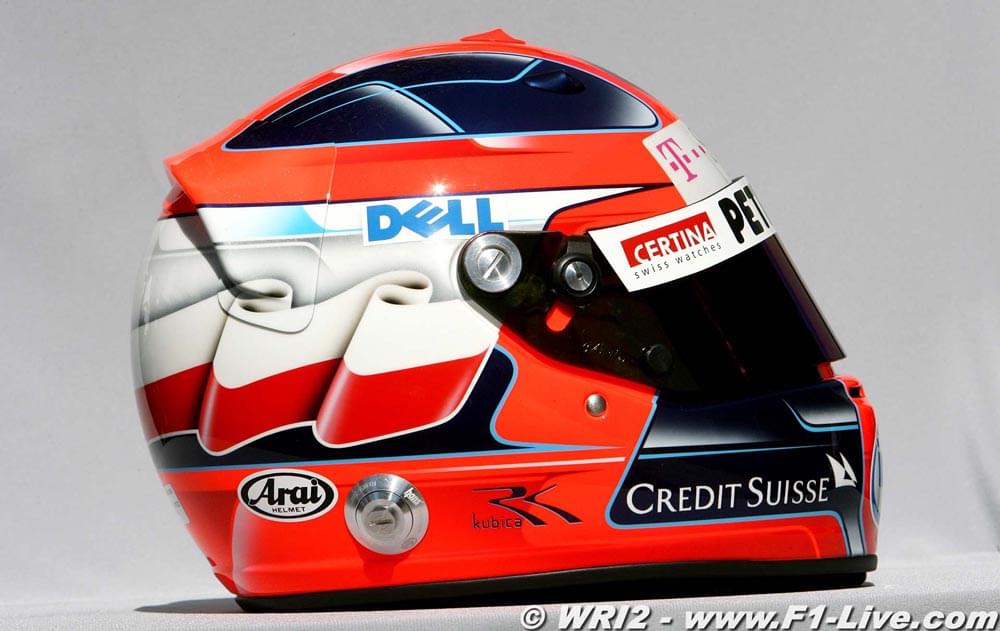 2#
3# Specjalny kask Kubicy na GP Włoch 2008:
4# Specjalny kask z 2009 roku:
Jeśli ktoś z Was znalazł jeszcze inne kaski Kubicy, to proszę je wrzucać w komentarzach pot tym wpisem. Na razie policzyłem, że Robert Kubica miał już na Swojej głowie - (tutaj) 7 kasków (no chyba, że źle liczę). Chyba jedyny najbrzydszy kask, to ten taki w pomarańczowych barwach, ten na początku, kiedy to polak zaczynał jeźdizć w F1, w BMW-Sauber. Reszta jest ładna.
C.D.N...